The Spire Collection began as a portfolio of wine from California's classic northern wine regions: Napa Valley, Sonoma County, and Mendocino County. Napa Valley boasts some of the world's finest terroir, with stunning, highly acclaimed, Cabernet Sauvignon, Merlot, Malbec, Zinfandel, and Cabernet Franc from the appellation's coveted benchland and mountain fruit.  Between the western side of the mountains and the Pacific Coast, Chardonnay, Pinot Noir, and Sauvignon Blanc grow in some of the most regarded vineyards throughout Sonoma County and Mendocino County.
Napa Valley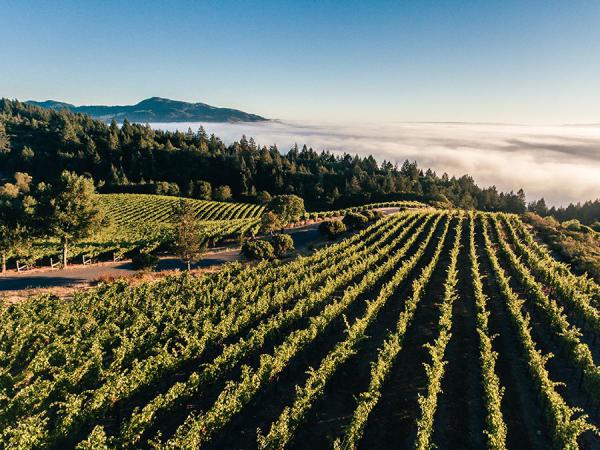 Galerie
…presents a joyous infusion of ripe peach, loquat, and honeysuckle invigorated by an undercurrent of citrus acidity.

Brett Anderson, Robb Report, March 2015
Galerie is the tale of two valleys expressed through the wines of two varieties—Sauvignon Blanc and Cabernet Sauvignon. Napa Valley and Knights Valley are separated by a county line and by Mount St. Helena, which towers above them. The wines bring these two growing regions to life by allowing the natural differences in fruit character to express themselves in the glass.
La Jota Vineyard Co.
...Chris Carpenter's wines at La Jota capture the essence of Howell Mountain.

Antonio Galloni, Vinous Media, November 2013
La Jota was founded in 1898. Today, we proudly carry on this history by producing small quantities of mountain Cabernet Sauvignon, Merlot, and Cabernet Franc from the winery's estate vineyard and nearby W.S. Keyes Vineyard. The wines capture the intense fruit and mineral complexity of their cool-climate location.
Mt. Brave
In this part of Mt. Veeder, the vineyards sit atop well-exposed plateaus that allow for plenty of exposure to both heat and light, while also capturing plenty of mountain structure.

Antonio Galloni, Vinous Media, December 2014
Mt. Brave is a tribute to the pioneering spirit of those who settled the rugged terrain of Mt. Veeder during the 1800s. Mt. Brave produces staggeringly intense and complex wines from its high-altitude estate vineyard in the Mt. Veeder AVA located in the Mayacamas Mountains.
Sonoma County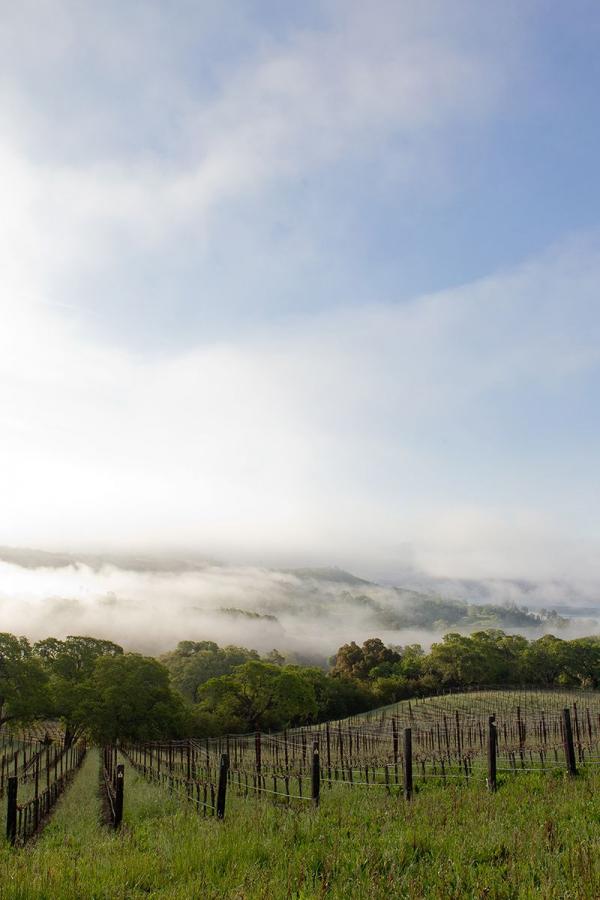 Knights Valley is the last AVA on the east side of Sonoma County. The valley cuts through the Mayacamas Mountains and offers an open window to the Pacific Ocean. It's warmer than other AVAs in Sonoma County, but you always have a cool ocean breeze from the west.
PIERRE SEILLAN
Knights Valley is a remote winegrowing region that bridges Sonoma and Napa Counties. The landscape is defined by rugged mountains, steep hillsides, volcanic soils and a maritime climate.
Anakota
…these are some of the most compelling wines being made in California today.…

Robert Parker Jr., Robert Parker's Wine Advocate, April 2013
Anakota provides vigneron Pierre Seillan the opportunity to create a collection of single vineyard, single varietal wines that are 100% Cabernet Sauvignon from two prized estate vineyard sites in Knights Valley AVA, Sonoma County. Rising more than 4,000 feet above sea level, Mount St. Helena looks down on our two vineyard sites, Helena Dakota and Helena Montana, which are quietly situated on the rugged flanks of the Mayacamas Mountain Range.
Captûre
Classy and energetic wine.

Stephen Tanzer, Vinous Media, May 2010
Captûre marries the notions of tradition and discovery, adapting classic Bordelais winemaking methods and customs to the rich history and frontier spirit of those who first farmed Sonoma County's unknown mountains more than a century ago.
Cenyth
...beautifully composed, a study in structure and graceful texture...

VIRGINIE BOONE, WINE ENTHUSIAST MAGAZINE, DEC 2019
Cenyth wines represent Hélène's Seillan mentorship with her father, world-renowned winemaker Pierre Seillan. Trained in the vineyards of France and drawn to the hills of Sonoma County, Hélène has worked alongside her father since the mid-2000s. Applying the knowledge and techniques she has observed and learned from her father over a lifetime, Hélène crafted the inaugural 2009 vintage of Cenyth; beginning with a red blend and later introduced her Rosé of Cabernet Franc in 2014. Fueled by her inspiration, Hélène now soley produces Cenyth Rosé with 100% Cabernet Franc grapes sourced entirely from Jackson Park Vineyard in Bennett Valley AVA. Showcasing the floral notes of Cabernet Franc and the beauty of Sonoma County.
Mendocino County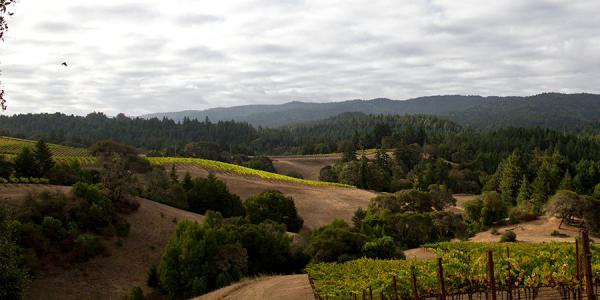 Maggy Hawk
The northern half of Anderson Valley – what locals call The Deep End – is typically shrouded in a thick fog that rolls in from the nearby Mendocino coastline. Here our Maggy Hawk Estate Pinot Noirs, Skycrest Vineyard Chardonnay and Edmeades Vineyard White Pinot Noir are tucked away among the valley's rolling hillsides, surrounded by lush redwood groves.