The Hickinbotham Clarendon Vineyard in South Australia stands as one of Australia's most spectacular vineyard sites—one that has had an incredible impact on the history of McLaren Vale. Wines produced from this vineyard (Cabernet Sauvignon, Cabernet Shiraz, Shiraz, Merlot, and Grenache) express the character of the terroir and allow the purity of the varieties grown there to shine.
South Australia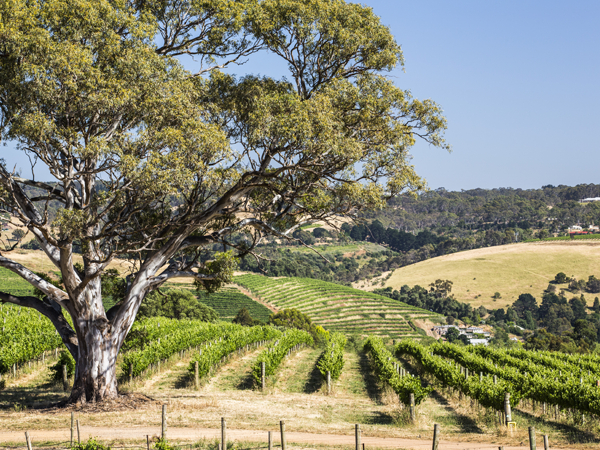 Hickinbotham
The colour is magnificently deep, but vivid, purple-crimson, the bouquet exuding black fruits, the full-bodied palate with perfectly weighted fruit, oak, and tannins, the length prodigious.…

JAMES HALLIDAY, AUSTRALIAN WINE COMPANION, MARCH 2014
Hickinbotham Clarendon Vineyard was established by Alan Hickinbotham in 1971, when he planted dry-grown Cabernet Sauvignon and Shiraz in contoured rows on the sloping site. The 200-acre vineyard has since become part of Australia's winemaking heritage, supplying fruit to produce many of Australia's greatest wines. Today, we build upon the vineyard's acclaimed heritage with offerings of Merlot, Shiraz, Cabernet Sauvignon, and a Cabernet-Shiraz blend.