Summit to Sea: Retrospective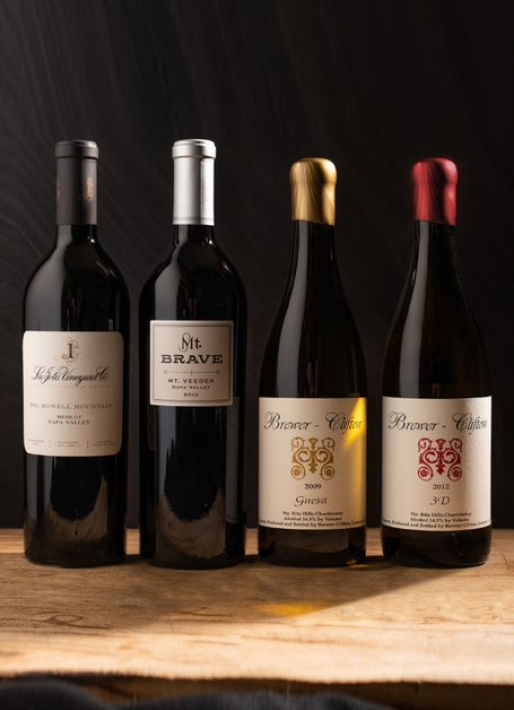 $325.00
The Summit to Sea: Retrospective collection chronicles Chris and Greg's winemaking journeys through seminals wines they've crafted. Extremely rare, these wines are being offered exclusively for the virtual event on January 27th, 2021.
2009 Brewer-Clifton Gnesa Chardonnay
The 2009 Gnesa Chardonnay from Sta Rita Hills has aromas of stone fruit, candied ginger, balanced by floral and mineral notes. On the palate, you are greeted with a balance of nectarine skin, lemon zest and honeysuckle with a very long and bright finish.
2012 Brewer-Clifton 3D Pinot Noir
The 2012 3D Pinot Noir from Sta Rita Hills has perfumed aromas of red fruit preserves followed by candied raspberry and salted dark plum on the palate. A rich, lively, and precise Pinot Noir.
2013 Mt. Brave Mt. Veeder Cabernet Franc
The 2013 Mt. Brave Cabernet Franc from Mt. Veeder possesses concentrated ­flavors of huckleberry, bittersweet chocolate, and Asian spice all combined with distinct Mt. Veeder acidity and tannin structure.
2005 La Jota Vineyard Co. Howell Mountain Merlot
The 2005 La Jota Merlot from Howell Mtn showcases aromatics of dried cherries, red licorice and rose petal, with a pallet of milk chocolate, molasses, kirsch and Sumatra coffee beans.