Seillan Collection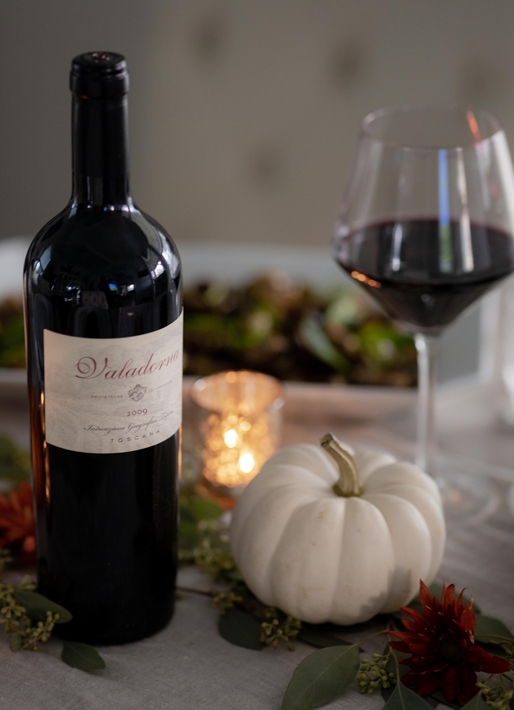 Seillan Holiday Collection
4-Bottle Gift Set
This holiday gift brings together four wines from Tuscany and Sonoma County crafted by renowned vigneron Pierre Seillan. Tenuta di Arceno's 2008 Arcanum and 2009 Valadorna from the Toscana IGT, and 2017 Anakota Helena Dakota and Helena Montana from the Knights Valley AVA.
Gift set includes shipping and a VIP tasting certificate at The Spire Collection Estate.
2008 Tenuta di Arceno Arcanum, Toscana IGT
The 2008 Arcanum showcases a dark ruby color with mineral-driven aromas. The nose is further defined by notes of dusty oak, dried red fruits and honey lavender. This vintage truly reflects its terroir with subtle hints of mint and herbs on the palate. This complex wine has achieved precision in balance, as the moderate tannins and acidity reflect finesse and elegance
2009 Tenuta di Arceno Valadorna, Toscana IGT 
The nose bursts with ripe black cherry, violets and chocolate. On the palate, flavors are dominated by blueberry and cassis with soft, round, inviting tannins. The finish shows sweet tobacco and earth tones reminiscent of cypress. As one expects from a Merlot-based wine with a warm summer, the texture is opulent and juicy. The surprise is provided by the cool picking season of the 2009 vintage, is that under this opulence, is a freshness and structure that suggests a beautiful ageability.
2017 Anakota Helena Montana Knights Valley Cabernet Sauvignon
The 2017 Helena Montana wine possesses a deep-purple core with soft violet hues. Reminiscent of a young Bordeaux, aromatic flavors of fresh raspberry, black cherry and dried bay leaf are framed by French oak-derived nuances of toasted cardamom and vanilla. Well-structured and full-bodied, the wine offers brilliant acidity and refined tannins bringing levity, focus and balance to the long, elegant finish.
2017 Anakota Helena Dakota Knights Valley Cabernet Sauvignon
The 2017 Helena Dakota expresses perfumed aromatics of violet blossom and blackberry liquor with subtle notes of menthol and dried black currants. The luxurious, silky palate is accompanied by hints of toasted baking spices and tobacco leaf. Each element is beautifully integrated and complimented with velvety tannins and vibrant acidity, for which drive its satisfyingly long finish.